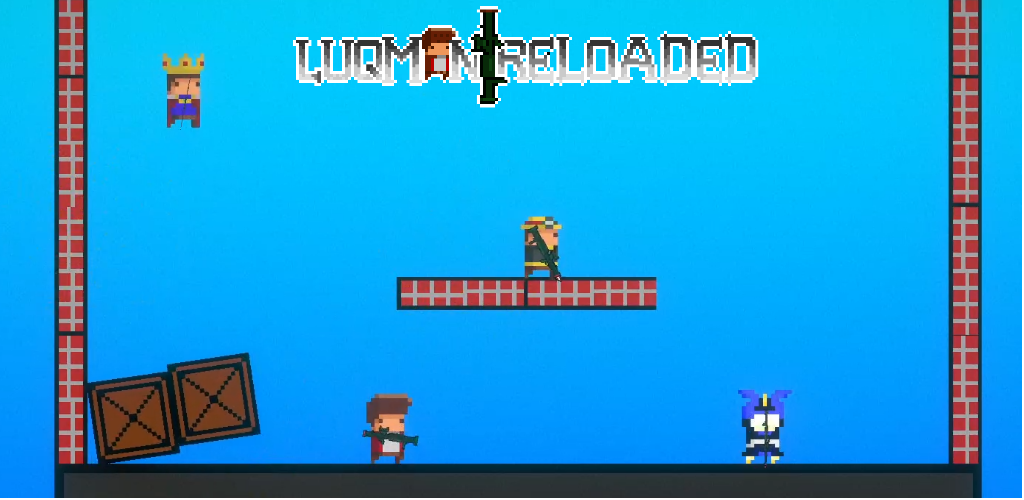 Luqman: Reloaded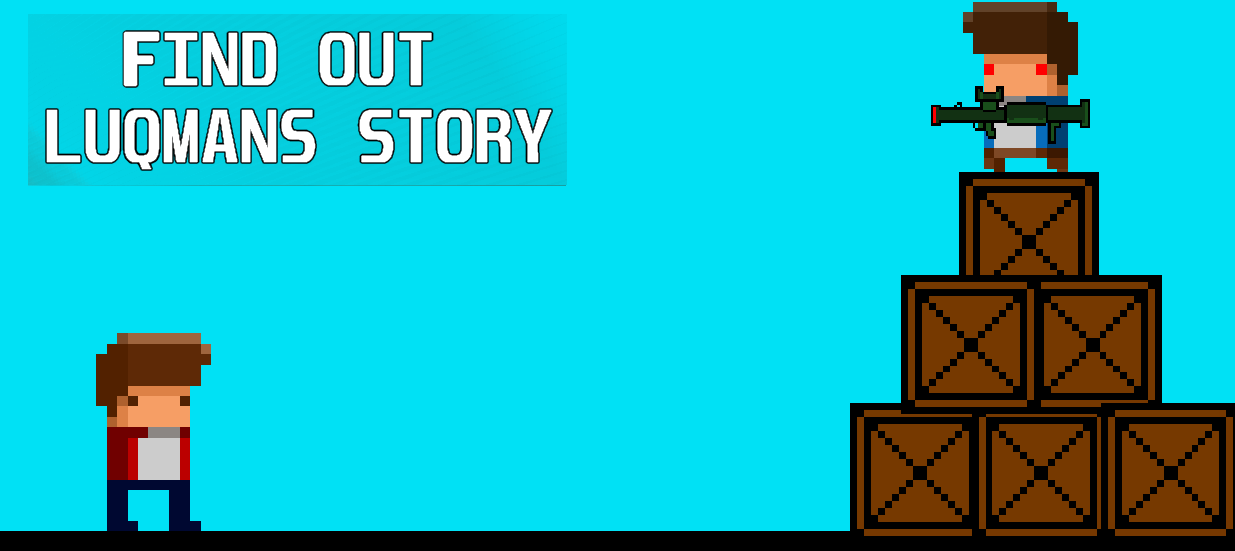 UNIQUE MECHANIC - Instead of basic movement, you must shoot EXPLOSIONS from your RPG to launch yourself into the air and move!
SINGLEPLAYER - Travel through the story of the main character, Luqman, and uncover how he got to his current state.
MULTIPLAYER - Battle other players in many gamemodes and maps. The current available multiplayer modes are a 4 PLAYER mode and a 1V1 mode.
BATTLEPASS - Earn XP through playing MULTIPLAYER and unlock many SKINS! Buy the PREMIUM PASS[available on google play] to unlock even more SKINS to show off!
REGULAR UPDATES - The game will receive REGULAR UPDATES with new content like MULTIPLAYER maps, gamemodes or SKINS!
DEVELOPER WORKING WITH THE COMMUNITY - The DEVELOPER of Luqman: Reloaded is listening to your suggestions & complaints! If you have any, please write them in a review or join our DISCORD.
DISCORD - The Luqman: Reloaded Community has its own DISCORD server. Join it and make friends with other Luqman: Reloaded FANS! https://discord.gg/DGCMf4MVJc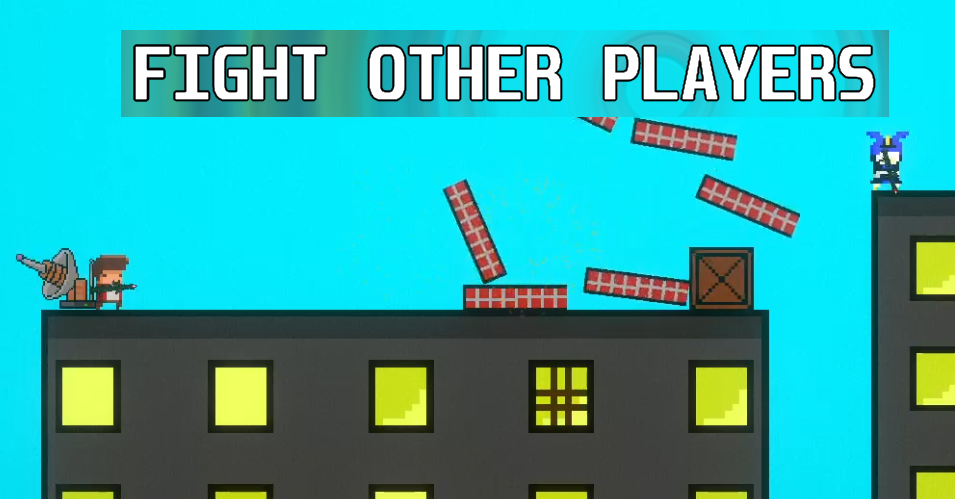 Install instructions
1. Download the zip file
2. Unzip the folder to any destination you want
3. Inside of the unzipped folder, double click the Luqman: Reloaded executable
4. Make an account and enjoy!
In case an Anti Virus Software warns you about this game being a virus, do not worry, you can just whitelist the game in your Anti Virus Software so it runs. In case you don't trust us, you can ask other users about their experience in the discord server or install the verified game on your phone from google play

Download
Download
Luqman: Reloaded[1.2.0 Latest]
100 MB
Also available on